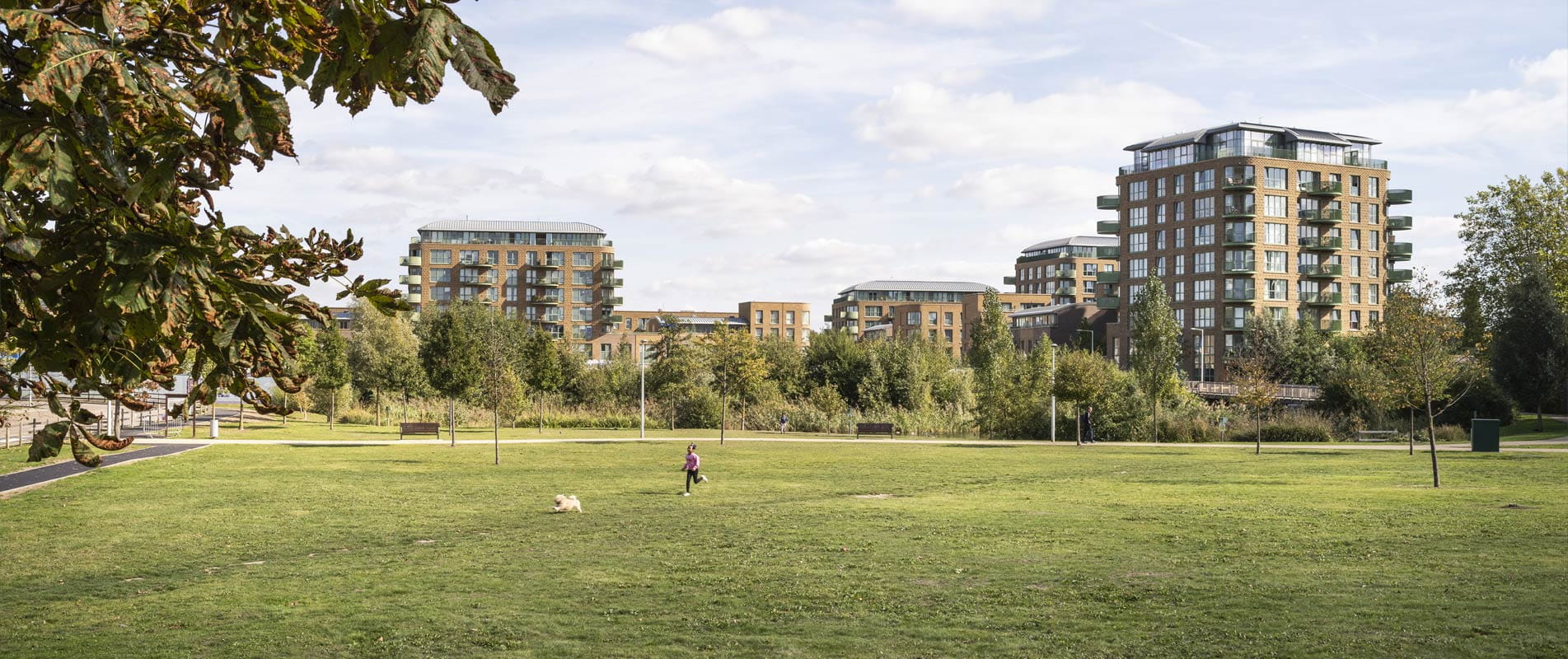 About Kidbrooke
Located in the Royal Borough of Greenwich, Kidbrooke Village is one of London's most significant new housing-led developments; a £1 billion regeneration transforming the area into a new community in partnership with the Royal Borough of Greenwich and the Mayor of London.
To date, over 1,900 new homes have been delivered including 773 affordable homes, 170 of which are specifically designed for older people. The new homes at Kidbrooke Village are being delivered alongside the new and improved Cator Park, and a variety of commercial and community space offerings. Residents benefit from living in a safe and sustainable modern community in one of London's most desirable boroughs, surrounded by 35 hectares of parkland and open space. The regeneration has already supported over 8,000 jobs including 140 apprentices and works in partnership with Greenwich Local Labour and Business (GLLaB).
Regeneration today is about people, places and communities. It's about ensuring we create sustainable spaces where people want to live and work.
We believe that regeneration is a combination of high quality architecture, public spaces, investment in services, infrastructure, culture and a mixture of tenures and uses in these areas that make them a successful and vibrant place to live.
At Kidbrooke Village, we have the opportunity to bring all these elements together, using our expertise in regeneration in conjunction with the experience and support of our key stakeholders the Royal Borough of Greenwich and the GLA.
Our Vision of Kidbrooke
Berkeley's vision is to create an exemplary sustainable suburb. We aspire to transform Kidbrooke into a New Village for London. Not just housing but a community with shops and schools, squares and parks woven among homes for a whole range of people - young and old, professionals and families with a compete mix of tenures. Kidbrooke Village aspires to offer people a great quality of life in a beautiful setting close to the heart of a world city.
Since construction began at Kidbrooke Village in 2009, we have:

Delivered over 1,900 homes including 773 affordable homes and 170 homes specifically designed for older people

Created over 8,000 jobs including 140 apprenticeships

Invested over £20 million in local infrastructure and community facilities

Provided 35 hectares of new parkland and open space and delivered a temporary Village Centre with shops, a café and health facilities
History of Kidbrooke
The Kidbrooke site has an historic past as the, highly acclaimed RAF base. Following World War II, the site was marked for Development and became the Ferrier Estate a 1,900 home single tenure estate.
The Estate was built in 1968 by the LCC and was deemed the height of post modern brutalist architecture. However the site soon turned into disrepair in the 1980s, and became a sink estate, it was marked for development by Greenwich Council in 2001. In 2007 Berkeley Homes were selected as preferred development partner and the Kidbrooke Village partnership was born.